Her er det mulig å bestille plass.
Fill out the contact form below.
Ski course Children (Alpinus 1)
This is the perfect course for children who have just started skiing and need help to develop their skills. In this course, your child will learn swing technique and how stop skiing in a fun and safe way.
They also learn and become confident while skiing and are one step closer to being an independent skier.
. Price NOK 1 599, - 2 times two hours.
(Alpinus 2)
If you have one or more children who need an introductory course or want to develop their skiing skills, this course is for your/ your children.
, it takes part for 2 hours / 3 times.
Kr. 1999,- (har du to barn som deltar på kurset, vil barn nr. 2 koste 1000kr)
Ski Course Adult
If you want to learn or develop your skiing skills, this course is for you.
You will be taken through basic technique and slowly but surely develop your skiing skills. Improving skiing skills allows you to challenge yourself more on the slopes and get more enjoyment out of every turn.
Price NOK 1999, - per person 2 hours, 2 days.
Private lessons
If you want to have one or two hours alone with a professional former skier coach, and really develop your skiing skills with a close one to a follow-up, then this is the course for you.
Price NOK 999,- per hour.
Randonnee course
Do you love to go on a summit hike but dread the descent, or do you feel you will not get the hike down from the mountain to the fullest?
Then this are the course for you, you will learn basic walking technique, rescue, packing a backpack, precautions and skiing technique in powder snow.
Price NOK 1499,- three days with 2 hours each day.
Lift passes and equipment rental are in addition.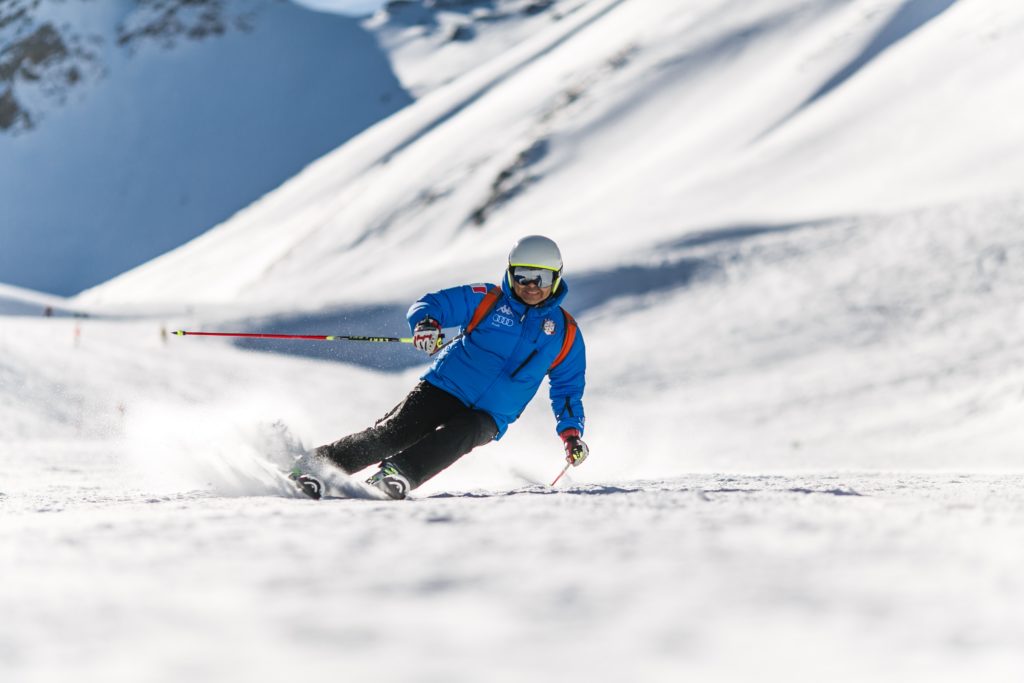 Følg linken her for å se våre priser. Velkommen til oss!